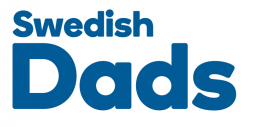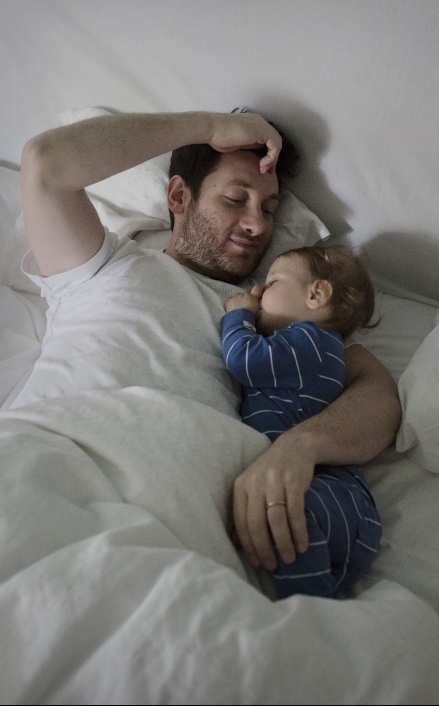 Photography

Exhibition /

/





Touring

Australia 2017-2018
Proudly brought to you by
Parents At Work, The Embassy of Sweden, and the Swedish Institute in collaboration with Lendlease, KPMG, Westpac Group, Gilbert + Tobin, PwC, HSBC and Karitane.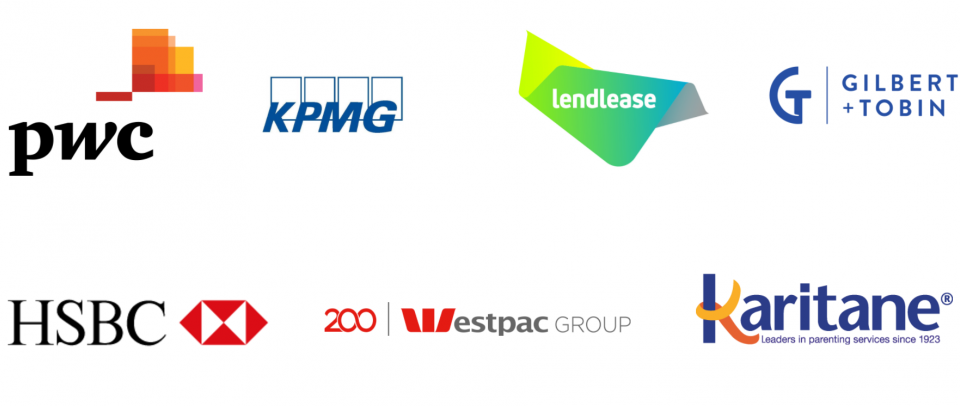 Johan Bavman

photographer
Johan Bävman, born in 1982, is a freelance photographer based in Malmö, Sweden. The photo project Swedish Dads has had a huge impact as it has been shown around the world and been published in book form in English. Johan has received many awards for his images, including World Press Photo, POY, the Sony Award, NPPA, UNICEF Photography Award, Swedish news agency TT's grand prize, and Picture of the Year in Sweden.

About

the Swedish Dads Photography Exhibition

Sweden was the first country in the world to replace maternity leave with parental leave, in 1974. More than 40 years later, fathers take roughly 25 per cent of the total number of days available to the couple. If fathers' paternity leave continues to increase at the same pace it has kept so far during the 21st century, the use of parental leave will not be gender equal until 2040.
Swedish Dads is a photo exhibition based on portraits of fathers who choose to stay home with their babies for at least six months. Photographer Johan Bävman examines why these fathers have chosen to stay home with their children, what the experience has given them, and how their relationship with both their partners and their children has changed as a result. The exhibition aims to show the effects of gender equality in parenting on both individuals and society.
Officially Opened at The International Towers, Barangaroo, Sydney
in celebration of Father's Day 2017
The Swedish Dads Photography Project
The story of how photographer Johan Bävman decided to turn Swedish dads on parental leave into role models for dads around the world.


'I use portraits of fathers with their children in everyday situations, and interviews with dads to aim the spotlight on fathers who prioritise the connection to their children and family before their job and career. But the focus is also on the universal and loving aspects of parenting, regardless of whether you are the mother or father.
'During my own paternity leave, I had trouble finding information about parenting from a father's perspective. From reading and seeing other dads who share their thoughts and ideas about parenting, perhaps more men will start to think about their role as a father and as a partner. I think that is an important step on the road towards a more equal society.' Johan Bävman
Parental Leave in Australia

benchmarked
MEN'S UPTAKE OF PARENTAL LEAVE IS RISING BUT STILL LOW

Australia offers the least generous Government Paid Parental Leave Scheme amongst the OCED countries at just 7.6 weeks full-time equivalent pay. All OECD countries, except the United States, provide nationwide paid maternity leave. Over half also offer paternity leave to fathers right after childbirth.
Paid parental leave—for use by both parents—is now available in 23 OECD countries, but uptake by fathers is low.
Fathers are more likely to take paid parental leave if encouraged by "daddy quotas" or bonus months.
In Australia, approximately only 1 in 50 fathers take paid parental leave according to OECD data. According to Workplace Gender Equality Agency (WGEA) latest Gender Equality Scorecard for 2016, Australian reporting organisations (non-public sector organisations with 100+ employees only) reveal that;
48.0% of organisations offer paid primary carers' leave averaging 9.7 weeks paid primary carers' leave as a minimum

36.2% offer paid secondary carers' leave averaging 1.5 weeks paid secondary carers' leave as minimum

52% of organisations offer NO paid parental leave payment.

62.9% of organisations have either a policy and/or strategy for flexible working arrangements

53.5% of employers offered non-leave based measures to support employees with caring responsibilities. The most common non-leave based measure was breastfeeding facilities (28.7%).

8.3% offered coaching for employees returning to work from parental leave.

5.1% of employers offering on-site childcare

4.0% of employers offered a return to work bonus

3.1% offer employer-subsidised childcare

For more information, see WGEA industry data, comparisons and latest paid parental leave submission.
The difference between

Australia and Sweden
Educational Events in conjunction with the photography exhibition
In conjunction with the photography exhibition the Embassy of Sweden, Parents At Work and our sponsors bring a range of educational events focusing on dads, career and family to the staff of the sponsors at Barangaroo.
Public Education Event:

Creating Family Friendly Workplaces of the Future
Research and Analytics Executive Manager, WGEA
Partner and COO, Gilbert + Tobin
Photographer, Swedish Dads
Creating Family Friendly Workplaces of the Future educational event will cover:
The latest facts and figures on modern working parent trends

What do working parents really need?

What family friendly workplaces of the future might look like

How leaders and managers can help employees have a positive connection between work and family life

An insight into organisations leading the way with flexible and family friendly workplaces

Who should attend?
HR professionals, diversity practitioners and leaders from sponsors, and the wider business community.

About the educational event
In 2016, a landmark study found that the conflict of managing work and family life experienced by parents and carers is costing the Australian economy $23 billion a year. Is it time to redefine family friendly workplace practices to support employees but also the future workforce? And how is business responding with the call to action that is needed? According to WGEA an average of 15.7% of Australian employers have a strategy for supporting caring responsibilities with only 15% having a strategy for flexible working arrangements so the likelihood is that very few organisations are making a positive dent to improve the work life stress many employees experience when balancing a busy job with family.
Swedish Dads photography exhibition

is brought to Australia by
About

the Embassy of Sweden
The Embassy represents and advances Swedish policies, interests and values in political and economic relations, development cooperation, trade and investment promotion and in cultural and information matters. It provides consular services to Swedish nationals and migration services to non-nationals.
Parents At Work is a global coaching and education provider of working parent programs including preparing for parental leave and returning to work transition programs. We work for a variety of different companies to support their working parents in their career, family and wellbeing.
Over 100,000 families have benefited from the support provided by the Parents At Work team since it opened for business in 2007. Parents At Work has been recognised by the Australian Human Rights Commission for its work in supporting working parents with an award nomination in 2015 and has recently been announced as one of Australia's top 200 businesses of the future in 2017.
About

the Swedish Institute
The Swedish Institute (SI) promotes the interest and confidence in Sweden around the world. SI seeks to establish cooperation and lasting relations with other countries through strategic communication and exchange in different fields. Our work with Sweden's image abroad and our activities in international development cooperation go hand in hand. The overarching goal is to create mutual relationships with other countries around the world. Our support of Swedish language instruction at foreign universities also fits into this common agenda.

Story Behind

Swedish Dads in Australia
Currently, only 2% of dads taking parental leave in Australia. Why don't more men take parental leave?
The Parents At Work team asked 'how we change this'? and set about bringing the remarkable Swedish Dads Photographic Exhibition by Johan Bävman to Australia.
The Swedish Dads Photographic Exhibition in Australia is about:
Shining a light on the important roles fathers play in caring for their families;
Recognising and celebrate dads taking parental leave and playing a primary caring role in their child's life, and the positive impact it has on women, men, children, society and the broader economy;
Contri

buting to the advancement of 2030 UN Sustainability Development Goals and promote inclusiveness of those with caring commitments .

The purpose is to start a conversation between men, their families and their workplaces to break down stereotypes of men caring for children and to promote the gender equal shared parenting outcomes for all.
We hope the exhibition will send a powerful visual message to fathers to normalise taking parental leave and to lean in to flexible work knowing they are supported by their community and organisation.
The exhibition is a collaborative effort between Parents At Work, the Embassy of Sweden, Swedish Institute and Lendlease, Westpac Group, HSBC, PwC, KPMG, and Gilbert + Tobin and Karitane. The Diversity and Inclusion leaders of these organisations based at Barangaroo came together to make the exhibition a shared experience, open to all. Their collaboration has provided the forum to run educational events as well as the opportunity to amplify the issues working dads face.
Aussie Dads

a photography exhibition

by Johan Bavman coming in 2018
Johan has also been commissioned to do an 'Aussie Dads' photography series featuring ten Australian working dads which will be released in 2018.
If you would like to have updates on the Aussie Dads series as it evolves and comes together then please hit the button below and enter your contact details. We will add you to our email list and keep you informed.
Johan Bavman will be available for interviews before and throughout his stay in Australia. Alongside experts from industry body's including WGEA, parenting experts including Karitane and Michael Grose, Johan will be speaking at a number of private educational events including Creating Family Friendly Workplaces of the Future and Fatherhood and Work and Managing the Load: A Men's Shed Panel Session.
For press and media enquiries please contact the Parents At Work media team:
Emma - emma@parentsatwork.com.au and +61 404 093 082; or
Sally - sally@parentsatwork.com.au and + 61 411 791 517.